We Start by Listening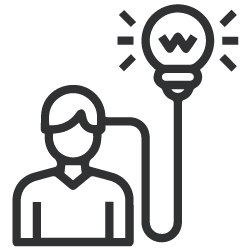 Nobody knows your business better than you do. You know what your product is, who the clients you want are and what you want them to buy from you.
Our first job is always to listen to you and understand what your business actually needs. We then translate this into a design architecture that creates work to deliver these requirements.
Understanding the client needs
Researching the competition
Creating a design architecture
Developing first drafts
Testing and refining the design concepts
Delivering finished artwork
Understanding Problems - Creating Solutions
Why Choose Us?
Our Award winning deign skills are underpinned by:
Years of experience
Strategic planning and research
Brand Strategy Expertise
Wide market understanding
Creative Excellence
Corporate Branding
We have a wide-ranging depth of design skills and an extensive history or brand research and experience within our team that enables us to cover all aspects of brand identity.
From schools to smart workplaces games; from caviar to corporate events; from medicine to mining; from oil companies to original gins and from recycling to restaurants we've developed brands that stand out in many different sectors.
Graphic Design
Our talented team of creative professionals don't just make things look pretty – instead we make our work pretty effective. We never churn out the same old work but come up with unique concepts to exactly deliver our clients needs.
Rooted in research and strategy, our work is designed purely to deliver real-world impact and accelerate business growth.
From cartoons to coffee shops; broadcasting to board games; independent shops to incredible infographics and theatre to technology we've designed for it all.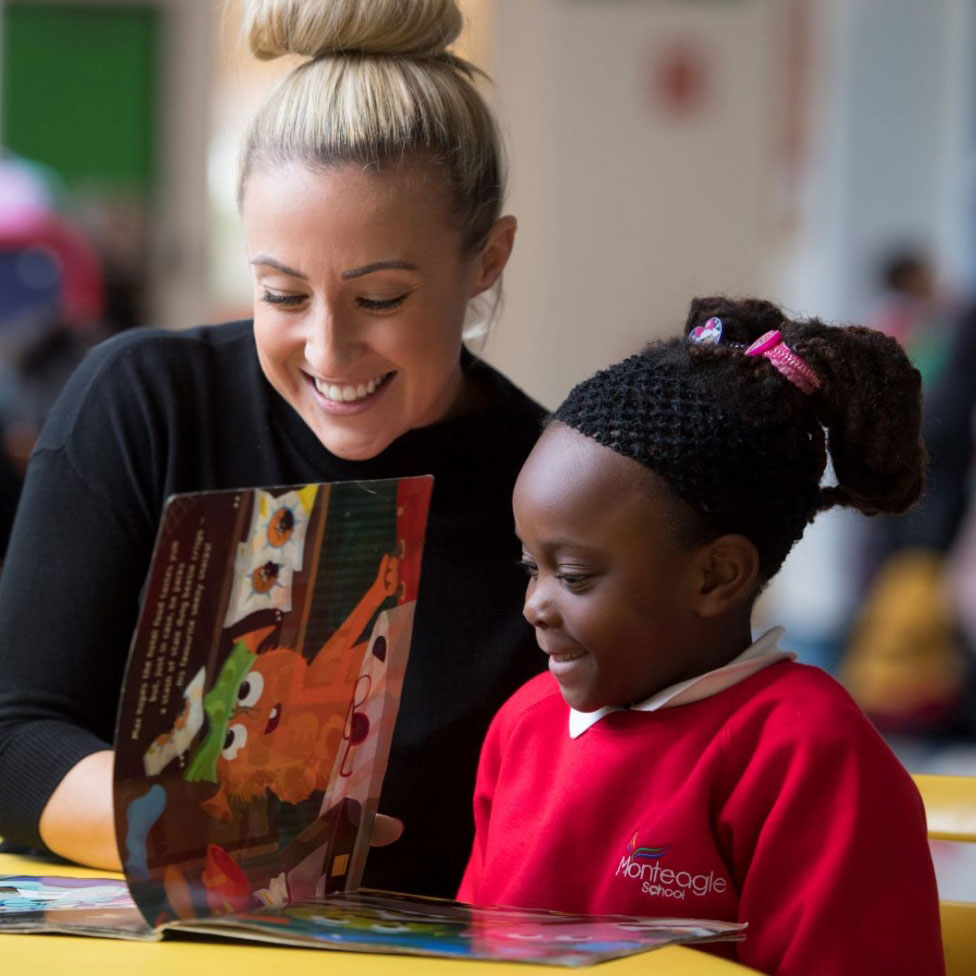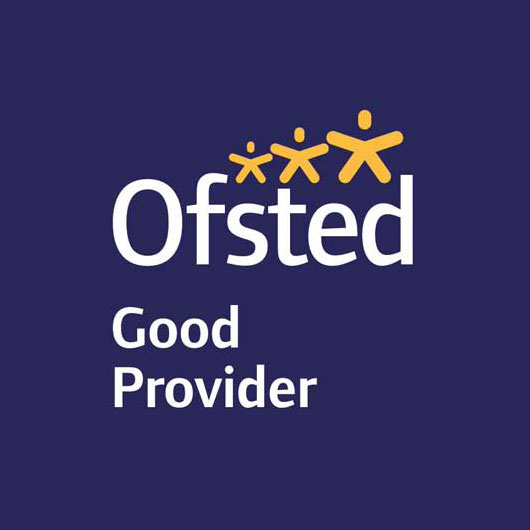 Monteagle Primary Case Study
Rebranding a Struggling School
We worked with a new leadership team to help turn round the fortunes of school that was struggling to attract children within it's East London catchment area.
The aim was to use design to integrate the school into the local community and deliver an environment where each child would aspire to achieve their full potential. It was a spectacular success and the school is now one of the most popular and over-subscribed in the local area.
Corporate Design
Creative Artwork
Website Design
Graphic Design
Why choose us
We deliver impactful, creative and purposeful graphic design that is always developed towards the aim of furthering your brand identity, attracting customers and increasing sales.
Creative Excellence

We make your brand stand out from your competitors

Affordably priced

We can work with budgets from £1,000 to £100,000

Reliable Service

We deliver on-time and on-budget

Real world impact

Our work delivers business-focused results that impact your bottom line
Website Design
We've been building websites for over 20 years now, and have consistently innovated within countless different sectors. We work with budgets from £2,000 to £20,000 and manage websites that have in excess of 1,000,000 unique visitors and 100,000,000 page views per annum.
Customer Experience – we get to understand you and your customers; audit your competitors and design for maximum, engagement, enjoyment and return.
Engineering Excellence – we architect, concept and prototype websites in order to deliver a finished product that securely meets your requirements.
Creative Ingenuity – We bookend solid engineering with outstanding creativity and design to make you stand out from the crowd.
Real-life Results – We design bespoke website solutions that resonate with your visitors and prompt them to become customers.
Our work will give you a measurable return on your investment because we only focus on design that delivers the results that you require – business success
We Start by Listening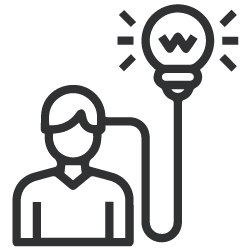 Nobody knows your business better than you do. You know what your product is, who the clients you want are and what you want them to buy from you.
Our first job is always to listen to you and understand what you need your website to deliver so that your thinking always shapes our thinking.
UX Strategy
Data Analysis
Website Wireframing
Technical SEO & Keywords
Integration with your CRM
Design Concepts
Final Build
Understanding Problems - Creating Solutions
Our Websites Deliver Business Results
Bring your brand to life
Boost Engagement
Are built securely and to suit your specific needs
Focus on the simple goal of converting visitors into customers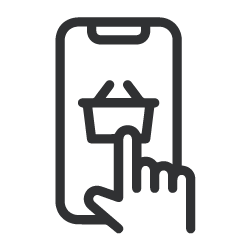 E-COMMERCE
We turn clicks into customers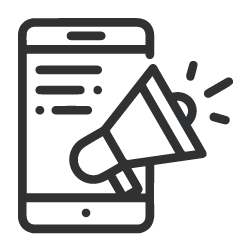 DIGITAL MARKETING
We design digital campaigns that capture and convert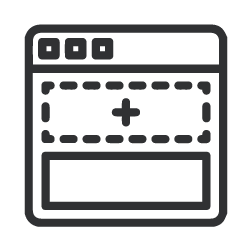 WORDPRESS
Our websites our fully customisable by you and your staff
Our Ethos
Creativity and results combined
Whenever we work we always remember that creativity may deliver attention but a well structured website is what ultimately delivers sales. This ethos and it's effectiveness applies whatever the budget for the project.
Check below to see what we mean...
Islington Boxing Club
A knockout success!
We were commissioned to help one of the country's largest amateur boxing clubs revamp their logo to enable it to be trademarked and also to put in place an online booking system and full function e-commerce store.
A protectable trademark was received
All bookings moved online only – improving efficiency
Club merchandise has now started to ship globally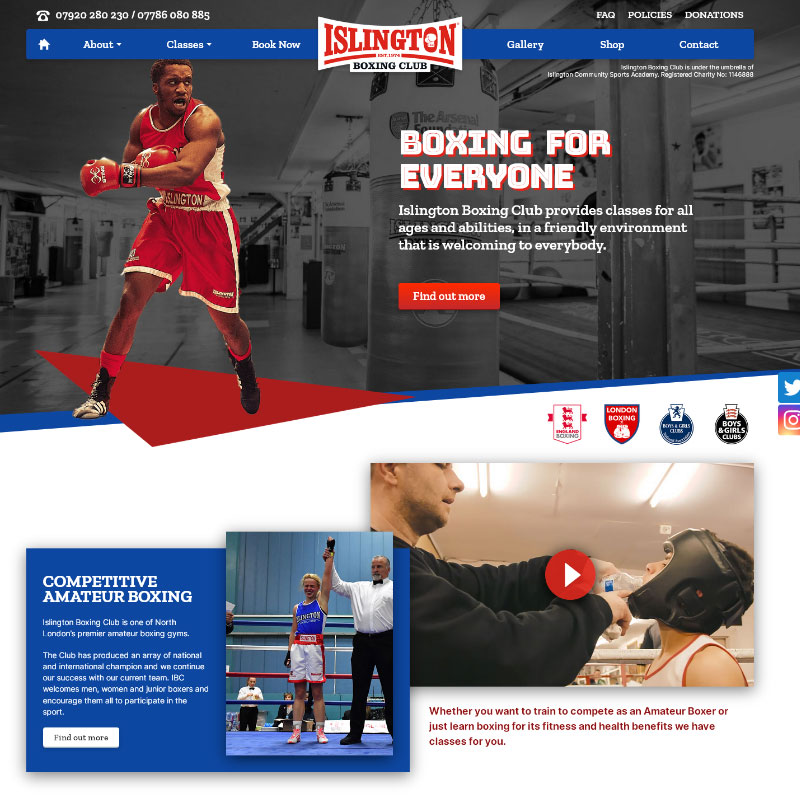 Web design
Why choose us
We are an award-winning, affordable, London-based agency that deliver on time, on budget and always put the needs of our clients first. Get in touch today to see how we can help your business.
Impactful

We deliver instant impact with long-lasting and measurable results

Unique

We listen to your goals and design websites to suit your unique needs

Data-driven

We use data analytics to focus your website on successful sales conversions

Secure

We deliver websites that are coded securely, efficiently and quickly

Successful

We can work with any budget – large or small